Cannabis edibles provide a great option to get high without inhaling smoke. Smoke is a respiratory tract irritant that might leave you coughing and have other adverse health issues if prolonged. Getting high on edibles is, therefore, a better way, especially if puff, puff, pass doesn't excite you.
If you asked me to choose between eating edibles and smoking a joint, I'd still prefer to smoke. Smoking a THC-heavy strain is more fun when it hits instantly, something that edibles deny you. If you choose to go with cannabis edibles, you should know a few things;
You Can Easily Take More Than You Need
Unlike smoking that hits you with the high instantly, edibles take longer to kick in. The longer it takes to kick in, the more you're likely to keep ingesting it. Later, when it kicks in, the high might get too intense for you, especially if you're a beginner.
Though you can't possibly die from overdosing on weed, being in control of your high is a virtue you shouldn't surrender to the edibles.
Weed is also an appetizer. If you get the munchies while still taking the edibles, you're likely going to consume more because they become irresistibly sweet as the munchies kick in. True story, my friend, Alex, once missed Hugh Masekela concert he'd paid for because he ate too many cookies a few hours before the show. He passed out on the sofa— fully dressed for the concert!
Edibles Aren't the Best Place to Begin
Edibles are great because they are stealthy. You can eat weed cookies in public without anybody raising an eyebrow. Perhaps, that's why every newbie thinks that edibles are better than smoking. Yes, it won't leave your room reeking of weed stank, but that stealth comes at a cost.
First, you won't have a lot of control of how high you'll get, and the little secret it kept will come spilling when you begin exhibiting all the high signs. You'll still get the red eyes, and you will most likely pass out.
Also, you might get paranoid and anxious— you know, you might even call the police on yourself! Though a horrible, rare experience, this story on Reddit can show how bad edibles can get when you consume too much before the effects kick in.
If you've never smoked weed, your tolerance is pretty low. You should therefore avoid edibles until you're confident enough with the herb.
How Long Does Edible Marijuana Stay In Your System?
Edibles affect people differently because we all have different metabolic rates. While there hasn't been enough research done on edibles, this 1998 study indicates that cannabis edibles can take up to 14 days to be cleared fully from your system.
"If you're getting ready for some drug test, it is even better to add more days to it— especially if you don't exercise or do any other metabolism-enhancing activity."
Unlike smoking or inhaling where the THC goes into the lungs and then into the bloodstream, edibles' THC takes a longer route into the liver that converts the it into a compound that takes longer to kick in and dissipate.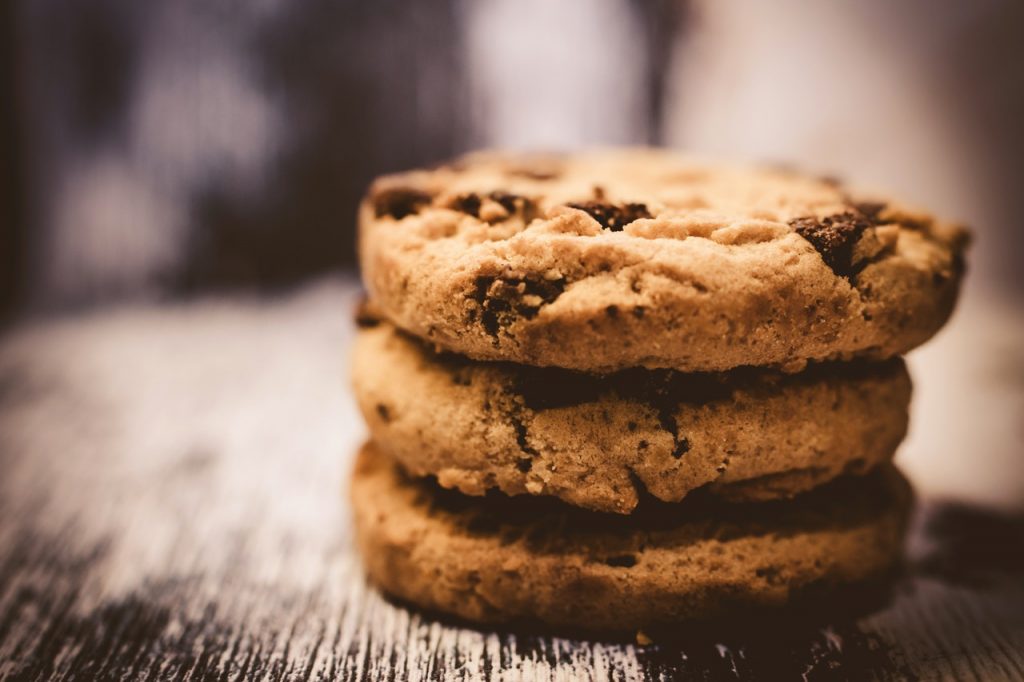 After the edible THC has had its field day in your system, it is flushed from the body through urination and defecation. This process is dependent on your metabolic rate, body mass index, and the dosage in the edibles. For some people, everything is broken down, absorbed and expelled in a few hours, while for others, it might take, many days, even a month.
For those with low metabolic rates, the THC gets trapped in the fat cells. Fats aren't the body's primary energy source— the body only burns the fats when the body is in distress. Therefore the THC stored in the fats can take pretty long to be fully cleared. This is where diets play a role. Diets that make fats a primary source of energy for the body, like the ketogenic diet, hasten the process of getting the THC out of your system.
How Can You Get Edible Marijuana Out Of Your Body Faster?
Sometimes you have that critical drug test to pass. Maybe it's for your new job, or your parole officer is acting up. You're not alone in this. The Luniz express this fear better in I Got 5 on It.  Sometimes you're trying to avoid the weed, then a friend passes by and you indulge. You end up with THC in your systems and a few days to the big test.  Here are a few ways to flush the edible THC out of your body faster:
Hydrate: Drinking a lot of water increases your urination frequency, and the metabolites are flushed out faster. Though some people opt for more potent liquids to detoxify, you can never go wrong with water when you begin early enough.
Exercise: Engage in any form of exercise that increases your metabolism and keeps you active. An active person expends more energy, and as the body needs to cater to the high energy needs, it breaks down more fats, wearing out the THC in the fat cells.
Note:
Though exercise helps you burn the fats where the THC is stored, you want to stop it at least 24 hours before the drug test. Exercise breaks down the THC metabolites from the fats and releases them into the bloodstream, this might lead to a spike.
Don't touch another a cookie: The more THC the body has to get rid of, the longer it will take to get done. If you fell into the temptation once, mitigate the repercussions by avoiding anything weed— be it a cookie, a dab, or a spliff.
In summary, edibles offer you a stealthier way of enjoying a THC high than smoking it. However, you need to be mindful of when and how much you take. You don't want to face your parole officer or your new boss with a body full of THC metabolites. I hope this read helped!