Most growers depend on trichomes' color changes to inform them when they should be harvesting. And when trichomes don't turn amber, it can leave an unsettling feeling that something has gone wrong.
Well, depending on trichomes to know when to harvest is wrong— widely practiced because it's convenient— but still wrong.
The best way to know when to harvest is to use a jeweler's loupe or a magnifying lens to view the resin glands. You have better chances of harvesting on time— when the buds hold peak Delta 9 THC.Inspecting the color changes of the trichomes with naked eyes can be misleading as some sativa-dominant strains don't produce a lot of trichs, and the color changes can be elusive under naked eyes. 
Why Are My Trichomes Not Turning Amber?
Trichomes will not turn amber for a couple of reasons. First, some strains just won't have 50% of the trichomes turning amber before the plant begins to senesce; they'll show a few amber trichomes, often less than 30%. Low temperatures can also inhibit trichome development and maturity. Thus they won't turn amber even after you extent harvesting time.
Trichomes not turning amber is far too common than you might think. Nearly all cannabis-growing forums have that one person who is still waiting for trichomes to turn amber way past the timelines.
If your strain is supposed to be mature by week 10, and you're into week 13 still waiting for the trichomes to turn amber, you should better harvest as you risk degrading the THC.
While CBD growers want to maximize the effects by having the trichomes stay on the plant for longer, it doesn't make sense to wait for 50% of trichomes to be amber.
Once you have spotted a few trichomes, let's say, 25-35% have turned amber, you can harvest. Your trichs have turned amber, just not as much as you would have expected.
The few trichomes turning from milky white to amber should indicate that your buds are ready for the cut. 
At least, that's the advice from growing gurus. It makes no sense degrading the 70% of the milky-white trichomes trying to wait for the amber trichomes.
Luckily, chasing the amber trichomes doesn't make much sense for most growers because the trichomes achieve peak THC potency as soon as they turn milky white.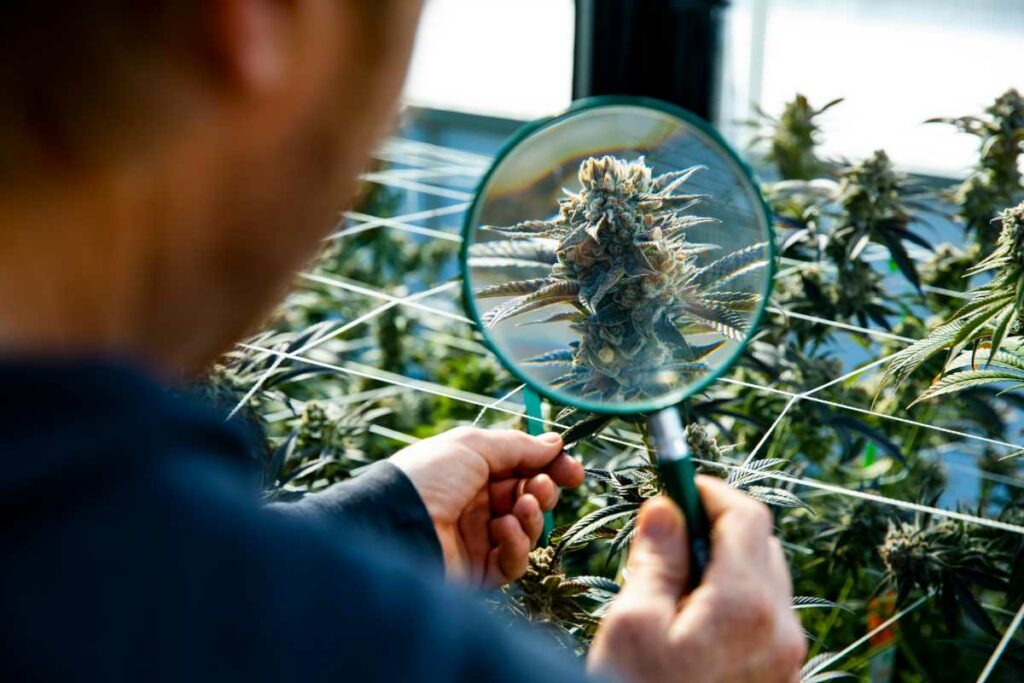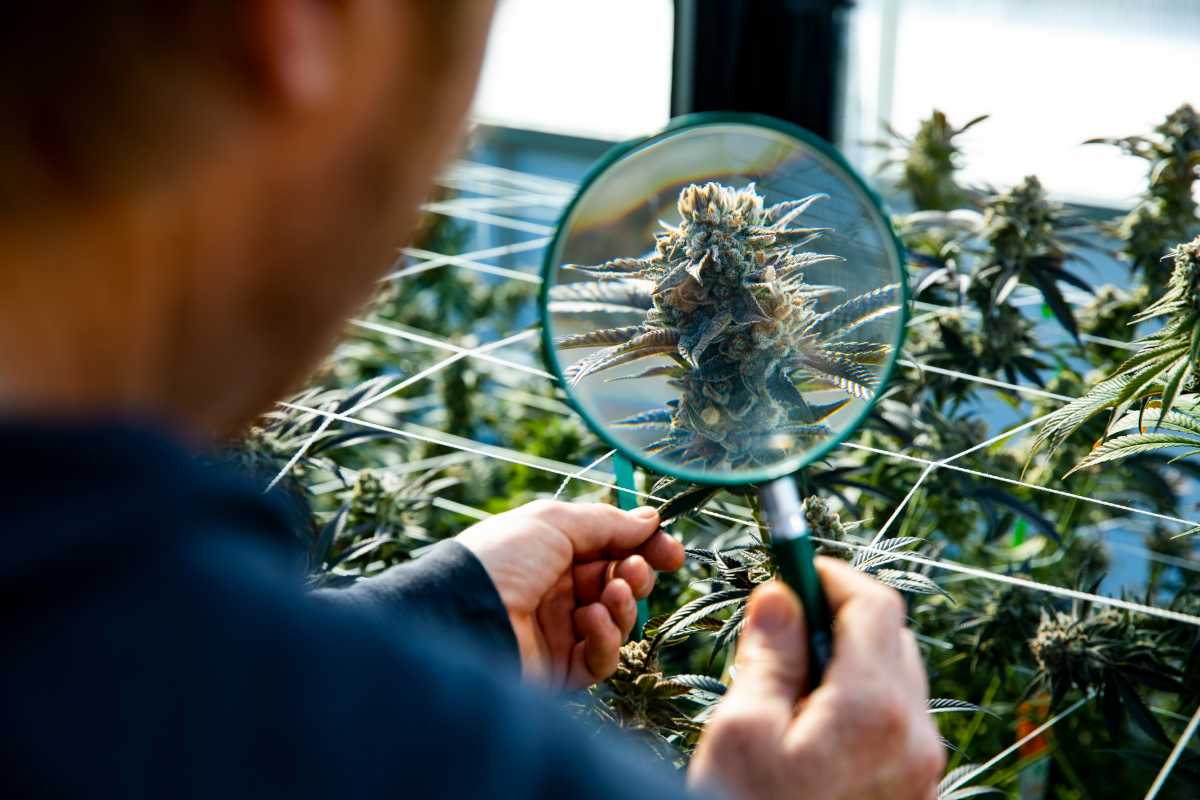 RELATED READ: How Do I Make My Trichomes Bigger?
Reasons Why The Trichomes Might Not Turn Amber
The normal trichome development route begins with clear trichomes. Then they mature to milky white before turning amber. Most people harvest when 70% of the trichomes are milky white, 20% amber, and 10% still in the clear state.
However, sometimes the trichomes don't follow this route, and when it's your first grow, you'd be left with questions you might never find the answer to.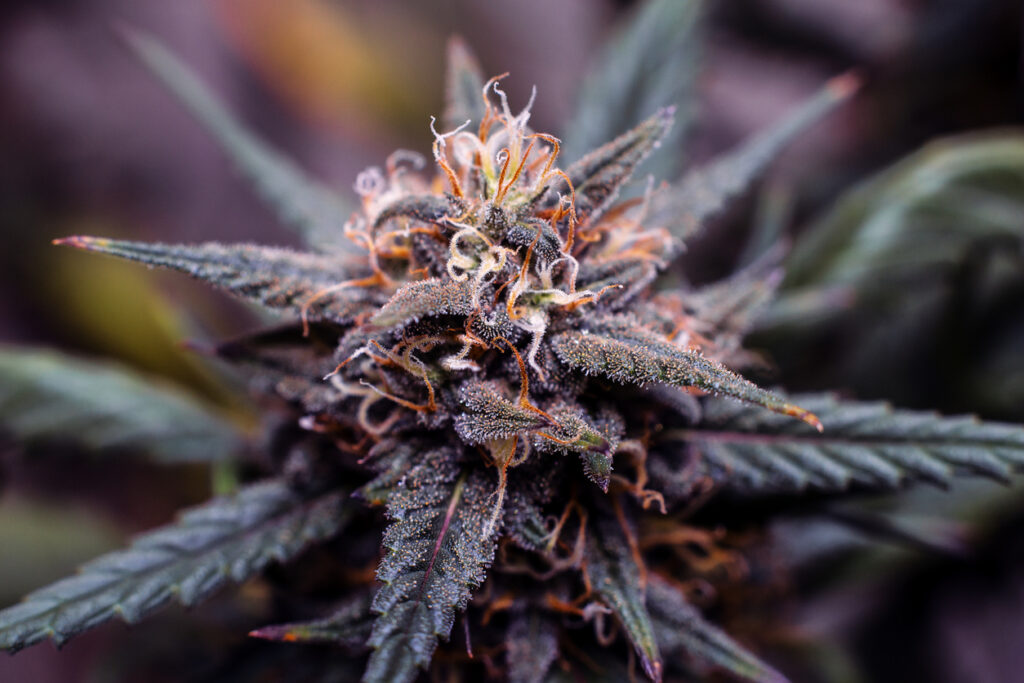 Here are reasons why your trichomes might not turn amber even when you do everything right.
The Strain You're Growing— Indica strains naturally produce more trichomes than sativa strains. They have a larger leaf surface where trichomes can be harvested for making hashish. 
Monitoring the trichome development is way easier with Indica strains than with Sativa strains because of the sheer numbers of the trichome. 
If only 20% of the trichomes have turned amber, it'll be easier to spot because the 20% represents a huge number. 
On the other hand, sativa strains and sativa-dominant hybrids produce less bulbous trichomes, and thus spotting the changes in color can be challenging.
That said, it's one thing to spot the changes as they occur and another to note if the changes have occurred at all. 
Some phenotypes do not turn amber at all. You can wait for more weeks, but all you'll notice is the trichomes beginning to get yellowish as they degrade— not the real amber!
When the plant is starved— Flowering marks a vital growth point of the cannabis plant. During flowering, the plant engages in energy-expending activities. It grows the buds, produces cannabinoids, and potentiates them before harvest. 
The plant thus needs a lot of food here. You're supposed to continue feeding the plant until you flush. 
Sometimes you might flush too early in anticipation, leaving the buds with little nutrients to hasten trichome development.
Sativas take long, and sometimes they exceed the flowering times on the breeder's information. You can thus starve the plant without even knowing it.
Poor quality genetics— If the plants are grown from poorly-bred seeds, the poor genetics might inhibit trichome production. 
The plants will most definitely not grow within the timelines specified on the breeder's information with poorly bred seeds.  
Poor growth conditions- Keeping the growing environment in control means the plant gets what it needs when it needs it and how it needs it. 
Temperature and humidity are major issues when it comes to nurturing the trichomes. If you keep the humidity and temperatures too low, the trichomes will take longer to ripen.
Keep your night temperature between 55-65 and the day temperatures at 80. This rate hastens photosynthesis because it activates the microbes to break down the food for the plant's roots.
Low temperatures denature these microbes, causing nutrient lockout in the root zone. 
RELATED READ: When Does Cannabis Start Producing THC?
How Long Does It Take For Trichomes To Turn Amber?
The time it takes to turn from milky to amber depends on the strain. Most strains will turn amber 2 weeks after turning milky, while others require more time. Others won't turn amber at all. You'll wait until the plant begins to display signs of senescence—like shriveling and shrinking— before they turn amber. 
Do Sativa Trichomes Turn Amber?
Most sativa strains will turn amber at the peak of their ripening. However, sativas take longer in flowering, and thus, might take too long to show the amber trichomes. Some sativa phenos do not turn amber, and waiting for longer will only degrade the THC. 
Do Trichomes Change Color After Harvest?
Trichomes continue to change color after harvesting, just like the rest of the bud. It doesn't continue ripening, but as the trichomes continue to degrade, they'll lose their original color. 
In conclusion, several factors can contribute to your trichomes not turning amber. Poor genetics, low temperature, and hostile growing conditions can affect the development of trichomes. 
There's nothing wrong with knowing the trichome color changes, but you shouldn't rely on the color changes to inform your harvesting. Use a magnifying lens or the jewelers' loupe to observe the rich trichomes.
The best time to harvest is when most of the trichomes are milky because that's when THC is at its peak. Waiting for amber trichomes leads to the degradation of THC, leading to a lethargic high. 
REFERENCES: 
https://dutch-passion.com/en/blog/what-are-cannabis-trichomes-and-how-do-they-affect-your-smoke-n986#more